Can Dogs Eat Quail Meat (Feet, Organs, and Feathers)
There are times when we decide to let our dog indulge in the delicious foods that we are eating. They sit by our side waiting for the next piece of food to drop and it can be hard to turn down the puppy eyes. While there are many human foods that a dog cannot eat…
There are times when we decide to let our dog indulge in the delicious foods that we are eating.
They sit by our side waiting for the next piece of food to drop and it can be hard to turn down the puppy eyes.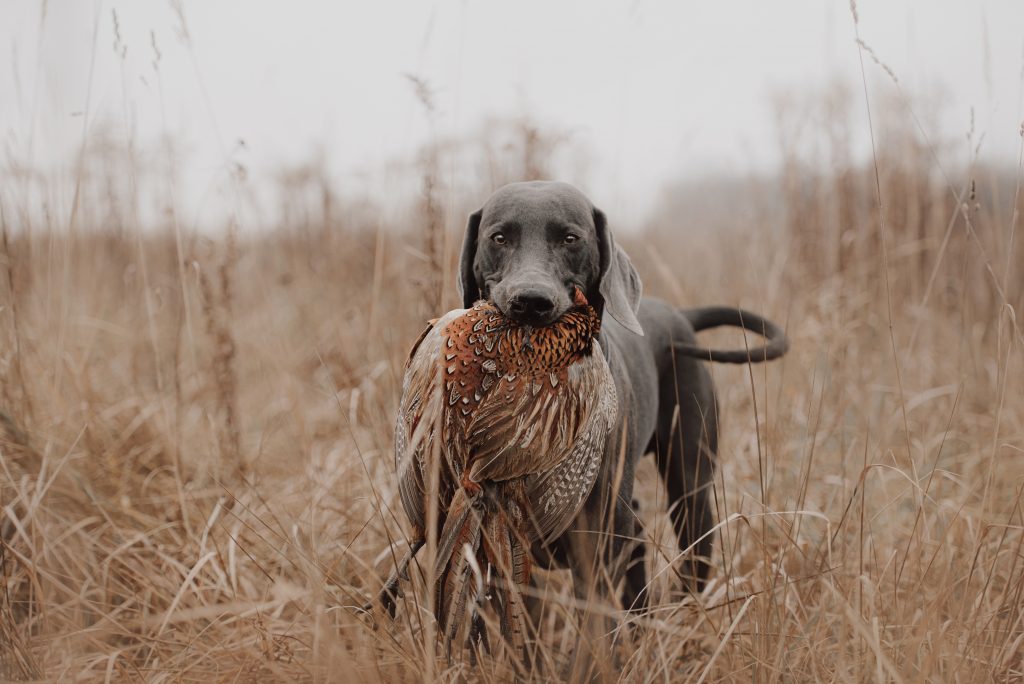 While there are many human foods that a dog cannot eat there are also many foods that they can eat!
Doing a quick search will help keep track of what a dog can and cannot have.
One question that many people may ask is, can dogs eat quail meat? Yes, dogs can eat quail meat. Though quail isn't the type of food that is spoken about as much as others, it is still a top choice in hunting and later, eating.
We realize that there are many aspects that come along with eating quail as it is not a domesticated bird in most parts of the world.
We have taken the time to break down each concern that may arise when feeding this type of bird to a dog.
Can Dogs Eat Raw Quail Meat?
When we hear the term "raw meat" we typically will automatically imagine that it has to be bad for us.
This thinking can trickle down into knowing the correct options that we can feed our dogs. While we know that we can feed our dogs quail meat in general, what about feeding them raw?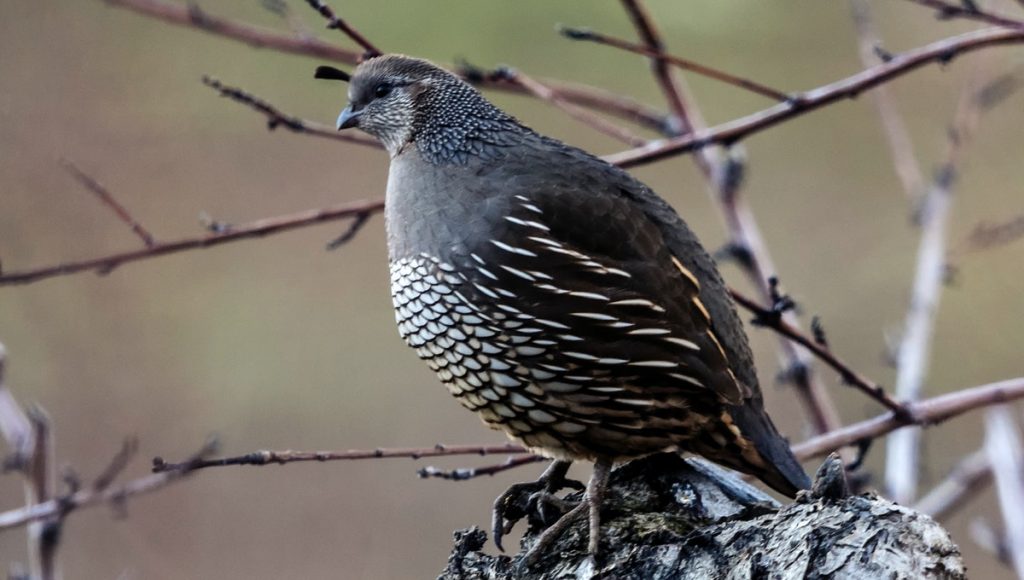 Many undercooked types of meat are not safe for humans or dogs. That being said, quail meat falls in that line a bit differently.
It is best to stay safe and not give our dogs raw quail meat, however, unless the dog has a low immune system or weakened digestive issues, dogs can eat raw quail meat with no harm.
Can Dogs Eat Cooked Quail Meat?
Not knowing which human foods our dog can and can't eat may raise some questions when we go to give our dogs table scraps.
It is well known that dogs can have certain meats and in certain amounts depending on the type of meat.
Quail is a type of bird that can prove to be beneficial to a dog's diet. So, in short…. yes, a dog can eat cooked quail meat.
Just as with any other food that may contain bones, it is best to remove those or any other sharp particles beforehand.
Can Dogs Eat Whole Game Quail?
Considering that all quail is considered a "game bird" per se, it is indeed safe for a dog to eat it. This bird is a high source of protein while having few calories.
Being a game bird means that they were roaming free in fields and such. This isn't to be confused with a domesticated chicken or other domesticated bird.
Quail contains many nutrients and therefore dogs can eat it in higher amounts. Though, beware of excess bones being ingested as this can be harmful in ways.
Can Dogs Eat Quail with Feathers?
Yes, dogs can eat quail with feathers. Many dogs may not want to at first or may prefer the bird without the feathers, but this is a matter of preference.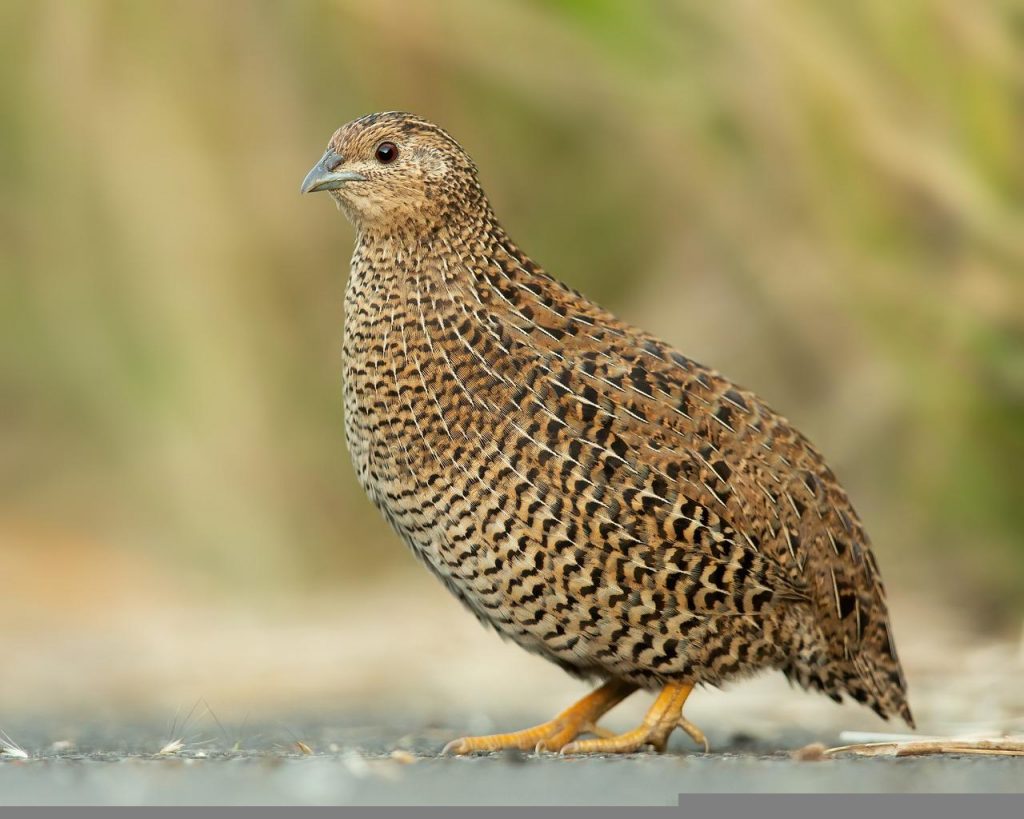 According to researchers of True Carnivore, the feathers and other parts that we typically don't eat are actually great mind stimulants for dogs.
Eating a bird that still has most of its original state intact is a natural instinct for dogs and a dog that is left roaming outside or that is used for hunting will be most open to this.
Can Dogs Eat Raw Quail Bones?
Dog's eating anything raw comes with a risk of its own. Quail is one meat that most dogs can easily eat raw without the risk of getting sick but that greatly depends on the dog's current health status.
In short, yes, dogs can eat raw quail bones and could even benefit from them. However, between the bone being raw and being… well, a bone, there are risk factors in play.
Bones have been shown to break and splinter and become harmful to a dog's intestines.
They can eat them, but it is best to limit the amounts given. Giving a dog something such as mashed potatoes or another soft food can help the bones pass with more ease and less worry.
Can Dogs Eat Raw Quail Feet with Toenails?
It may come as a surprise, but dogs can eat quail feet even if it still contains the toenails! Chicken feet have become a top treat to give to dogs and quail falls in the same arena.
It has actually been told that the feet and toenails are good for a dog's joints and teeth.
They can be used as a dental hygiene technique to help with better breath.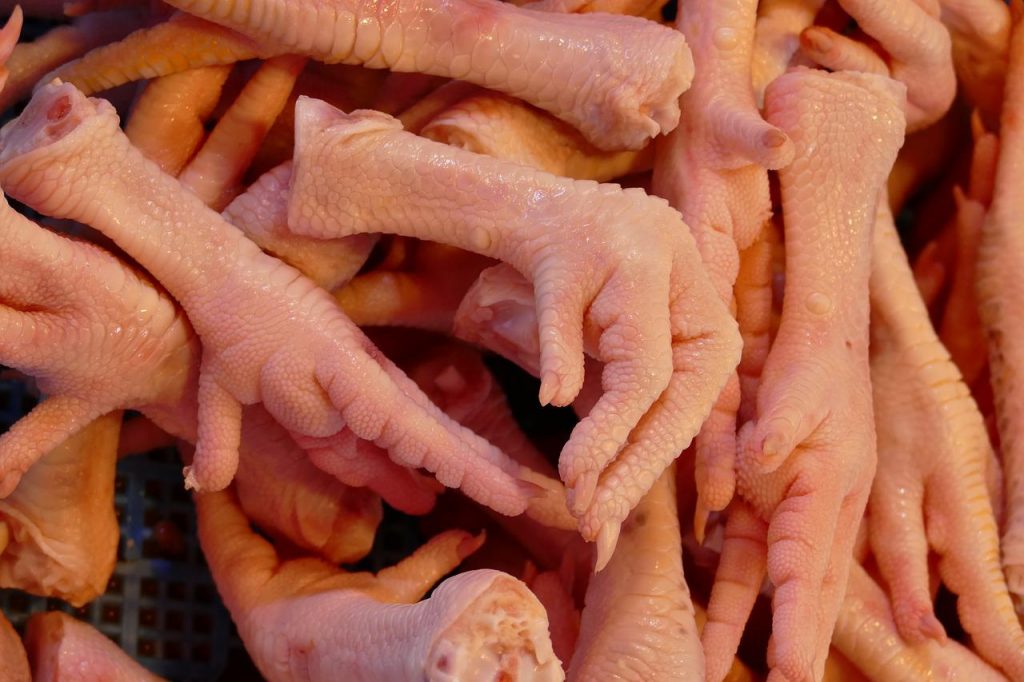 At first, the feet may leave a weird smell in the dog's mouth but after some time, it will subside and their breathe will overall be better.
Can Dogs Eat Quail Organ Meat?
When we say that a dog can eat a quail with no problem, we mean the whole quail, organs and all.
It is no secret that an animal's organs provide a source of nutritious value and that includes quail.
While most of the protein will come from the meat on the outer layer, many of the other nutrients can be found in the internal layer.
Why is Whole Prey Quail Good for Dogs?
If a dog can't eat chicken, quail is the next best option. This bird is packed with vitamins and nutrients and provides a great source of protein.
The Real Meal Pet Food company states that quail also contains vitamin E, phosphorus, and calcium.
This means that eating quail can give a dog healthier skin, healthy blood cells, and stronger bones while also not contributing to too many calories in a dog's diet.
In fact, quail has shown to be a better option than chicken and duck put together!
How to Cook Quail for Your Dog
It is safe to say that a dog is not too picky in terms of how we cook their meat. Dogs are major carnivores and the meat itself will be attractive to their senses.
As our loving fur babies, we still try to make sure the food they are eating is extra tasty even if it does not necessarily have to be.
Too much salt isn't good for a dog but adding a little salt and pepper can indulge a dog's taste buds.
Grilling, baking, roasting, or whatever method you prefer to cook the quail will be sufficient.
Make sure that the quail is cooked thoroughly, remove the meat from the bones, and bone appetite – the dog will be thrilled!
Nutritional Analysis of Quail
Below is a breakdown of the nutritional analysis of Quail meat, resourced from https://nutritiondata.self.com/facts/poultry-products/797/2
| | | | | |
| --- | --- | --- | --- | --- |
| Calories 123 | Carbohydrates 0 | Magnesium 23.0mg | Copper 0.5mg | Riboflavin 0.3mg |
| From Carb 0.2 | Total Fat 4.2g | Phosphorus 282mg | Selenium 16.0mcg | Niacin 7.5mg |
| From Fat 37.6 | Protein 20g | Potassium 218mg | Vitamin A 52.4IU | Vitamin B 60.5mg |
| From Protein 85.5 | Calcium 12.0mg | Sodium 46.9mg | Vitamin C 6.6mg | Folate 6.4mcg |
| Cholesterol 64.4mg | Iron 4.1mg | Zinc 2.5mg | Thiamin 0.3mg | Vitamin B 120.4mcg |
Other Best Whole Prey Game Birds for Dogs
Letting a dog eat whole game birds can help keep them closer to their natural instincts. Bonus points if the dog does the chasing and catching.
Dogs are meant to eat meats and feeding them whole game animals can help be sure that they get the health benefits that their body needs.
We have just discussed all things related to quail which is a type of whole game, but other game birds include:
Duck
Geese
Chickens
Rabbit
Doves
Not only do dogs like to hunt and/or eat whole game birds but other animals are known to be a great treat as well. These include:
Mice
Squirrel
Fish
Other small wild animals
FAQ: Can Dogs Eat Quail Meat?
Can dogs safely consume quail meat?
Yes, dogs can safely eat quail meat. It is a lean protein source that can be a healthy addition to a dog's diet when given in moderation.
Are there any nutritional benefits of quail meat for dogs?
Absolutely! Quail meat is rich in essential amino acids, vitamins such as B-complex, and minerals like iron, phosphorus, and selenium. It provides a nutritious alternative to more common proteins like chicken or beef.
Should I cook the quail meat before feeding it to my dog?
It's advisable to cook quail meat before offering it to your dog. Cooking eliminates potential pathogens and parasites. Avoid adding seasonings or oils, as some can be harmful to dogs.
My dog is allergic to some meats. Can I give them quail meat as an alternative?
Quail meat can be a good alternative for dogs with specific meat allergies. However, always introduce any new protein source slowly and watch for signs of allergies or sensitivities.
How often can I treat my dog with quail meat?
Quail meat can be fed as an occasional treat or as part of a balanced diet. However, it is also important to feed according to your pet's age, weight, and activity level
Are there any risks associated with feeding quail meat to dogs?
As with any meat, there's a risk of bacterial contamination if the meat is not handled or cooked properly. Ensure the quail meat is fresh, sourced from a reputable provider, and stored correctly.
Can puppies have quail meat?
Puppies can eat quail meat, but due to their developing digestive systems, introduce it slowly and in small quantities initially. Always monitor for any adverse reactions.
Is quail meat preferable to other meats for dogs?
Quail meat is a lean protein and can be a healthy option. However, whether it's preferable depends on your dog's specific needs, allergies, and preferences. A varied diet can help ensure your dog gets a range of nutrients.
Conclusion
In conclusion, dogs have a hunting tendency that relates back to their natural instinct.
Most dogs, big or small, will have some sort of prey drive.
There are some dogs that have this quality more than others, but it is still intact for all breeds.
Feeding a dog quail or any other type of game animal has many pros with few cons.
It is always best to consult a veterinarian, keep an eye on the dog after it eats, and take it slow and easy when first introducing new human foods to their diet.
To be safe, be sure to completely cook the quail before the dog eats it but remember if they end up eating it raw by accident or whatever the case, it isn't too big of a deal. Just keep an eye on them and be cautious!