Can Dogs Eat Cinnamon Toast Crunch? (Explained)
Anyone who's ever had a dog knows the feeling of being watched while you eat. Our dogs sit so patiently with adorable faces and it's hard to resist sharing. But, sharing what we eat with dogs might cause health issues for them. It's important to be aware of what is and isn't okay for dogs…
Anyone who's ever had a dog knows the feeling of being watched while you eat.
Our dogs sit so patiently with adorable faces and it's hard to resist sharing.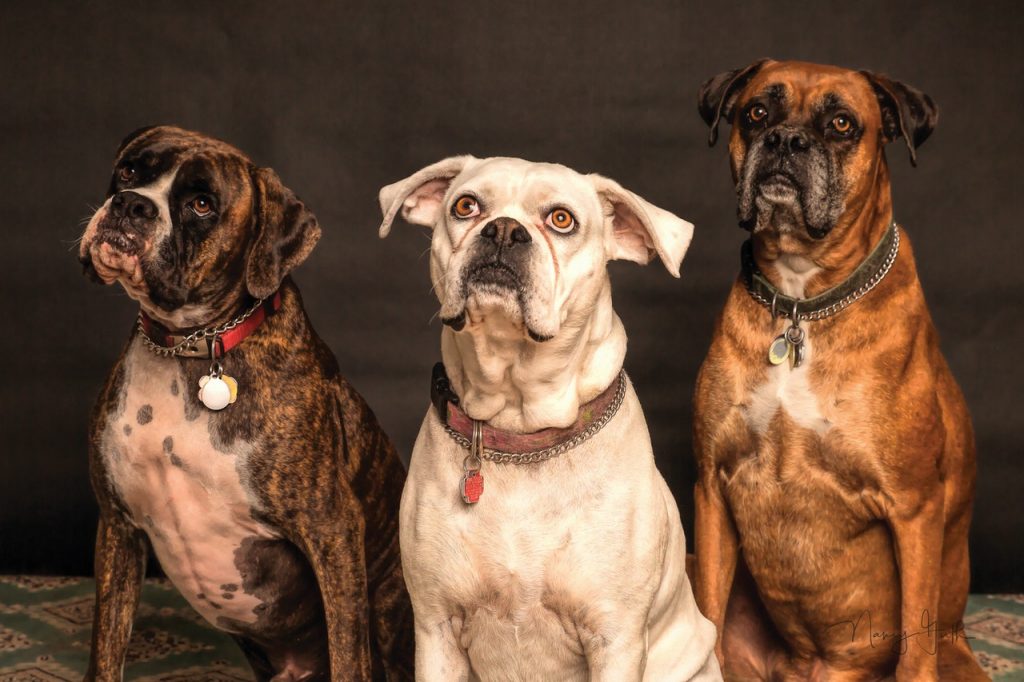 But, sharing what we eat with dogs might cause health issues for them.
It's important to be aware of what is and isn't okay for dogs to eat. If you're a fan of this delicious cereal, you may have wondered "Can dogs eat cinnamon toast crunch?"
Well, we've done the research. Here's what you need to know about feeding Cinnamon Toast Crunch to your dogs.
Can Dogs Eat Cinnamon Toast Crunch?
Dogs should not eat Cinnamon Toast Crunch. This cereal doesn't have any health benefits for your dog. And if your dog eats it frequently or in large amounts, it can have very negative effects.
If your dog already has health issues, you could make it worse by giving them Cinnamon Toast Crunch.
Are There Any Dangerous Ingredients in Cinnamon Toast Crunch?
Most of the ingredients in Cinnamon Toast Crunch, including cinnamon, are safe for dogs to eat. Still, some ingredients pose a health risk for your pup.
Sugar:
Sugar is the second ingredient listed for Cinnamon Toast Crunch. While dogs do need carbs in their diet, sugar is the wrong kind. This ingredient can cause several issues for your dog, including:
· Vomiting
· Diarrhea
· Cavities
· Obesity
· Diabetes
Maltodextrin:
There may not be a significant amount of maltodextrin per serving, but you want to keep this out of your dog's diet.
A study of maltodextrin found that it negatively affects your dogs' gut health. Like sugar, maltodextrin can cause spikes in blood sugar levels and may lead to diabetes.
Salt:
Sodium is necessary for a dog's diet but giving your dog too much can be very dangerous for them. Excess salt can cause dehydration and may be harmful to major organs like the heart and kidneys.
Dairy:
Most of the time we eat our cereal with milk. But some dogs are lactose-intolerant. If so, eating dairy can cause digestive issues or an upset stomach.
Always be aware of any allergies or food sensitivities your dog has before sharing food.
Why You Shouldn't Feed Your Pup Cinnamon Toast Crunch
The main reason you shouldn't give Cinnamon Toast Crunch to your dog is to avoid excess sugar.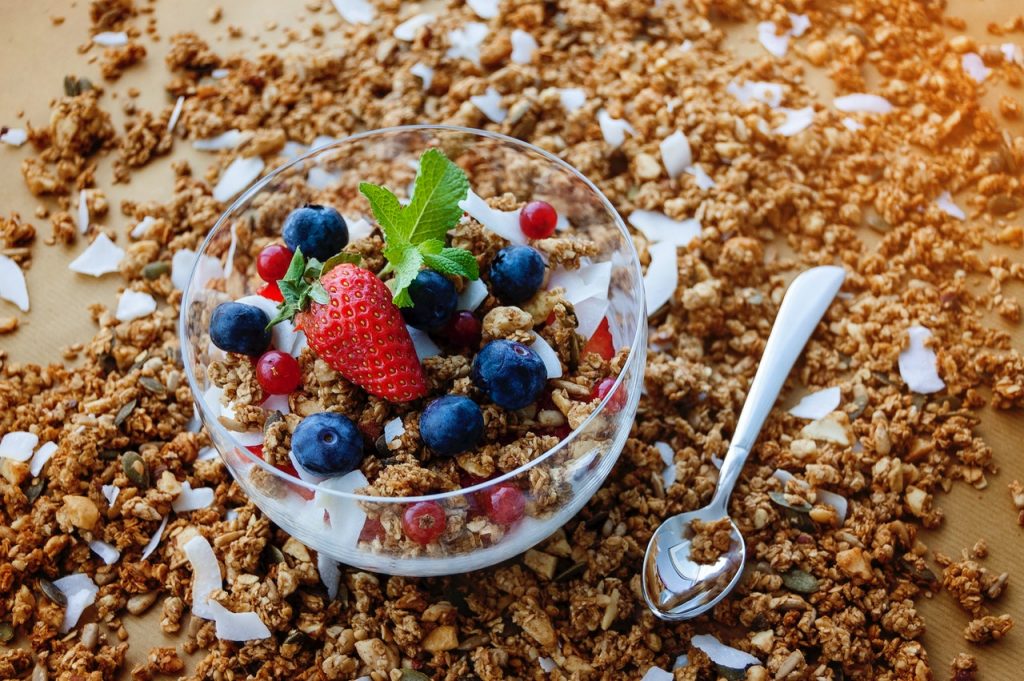 Sugar won't cause immediate harm to your dog, but over time it can damage their health. And it can be hard to keep track of how much sugar your dog is consuming.
Sugar can negatively affect your dog's health in several ways. It's best to keep it out of your dog's diet whenever you can.
What To Do If Your Dog Ingested Cinnamon Toast Crunch
If your dog ends up sneaking some Cinnamon Toast Crunch from the table, you shouldn't worry.
Eating a small amount of this cereal won't cause any serious harm to your dog.
But you should aim to keep it out of your dog's reach in the future to avoid them eating too much of it.
What's the Best Breakfast Cereal for Dogs?
Is cereal good for dogs at all? Yes, some types of cereal are safe to give to your dogs.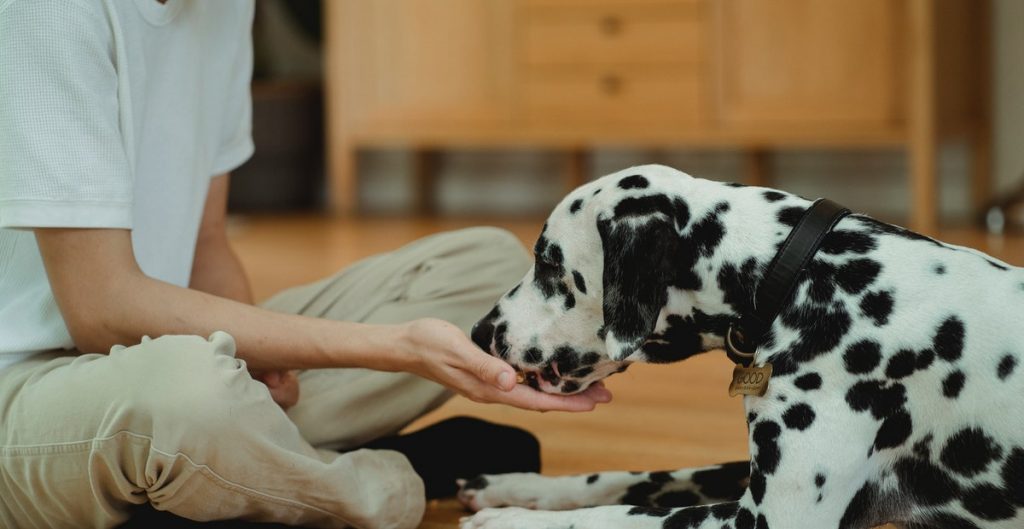 Most cereals found at the grocery store have high levels of sugar and shouldn't be given to your dogs. But if you want to give cereal to your dog as a treat from time to time, you can find brands that are a healthier option.
When looking for a cereal that's a safe and healthy option for your dog check the ingredients list first. You want to avoid anything with large amounts of sugar or additives.
Cereals made from whole foods are a great choice. Additionally, choosing cereal with organic ingredients is beneficial for their health as well.
Any cereal that you do give to your dogs should be given in moderation. Some examples of good breakfast cereals for your dogs are:
· Bran Flakes
· Original Cheerios
· Plain Corn Flakes
· Original Rice Krispies
What are Bad Cereals for Dogs?
There are many kinds of cereal on the market that your dog should not eat. Again, you'll want to check the ingredient of each cereal to know if it is safe to feed your dog.
Ingredients to avoid include food dyes, chocolate, or sugary additions like marshmallows. Also avoid cereal that has excess sugars, high sodium, or several artificial sweeteners.
Some of the cereals brands you want to avoid completely for your dogs are:
· Lucky Charms
· Trix
· Fruit Loops
· Fruity Pebbles or Cocoa Pebbles
· Cocoa Puffs
· Anything "frosted"
In Conclusion
Cereals can be a nice treat for your dog occasionally. Yet, keep Cinnamon Toast Crunch and any other sugary cereals out of your dog's diet. Instead, look for cereals made from whole foods that have low sugar, salt, and additives.