Adopting German Shorthaired Pointer Dog Rescue: What I learned and Puppy List You Need
Are you looking to adopt a German Shorthaired Pointer Dog? When adopting a new pup, while exciting, it can also be nervous not knowing everything you need.  In this article, I am sharing everything you need before your new GSP pup arrives home. These are the items I purchased and found to be helpful. Let's…
Are you looking to adopt a German Shorthaired Pointer Dog? When adopting a new pup, while exciting, it can also be nervous not knowing everything you need. 

In this article, I am sharing everything you need before your new GSP pup arrives home. These are the items I purchased and found to be helpful.
Let's jump in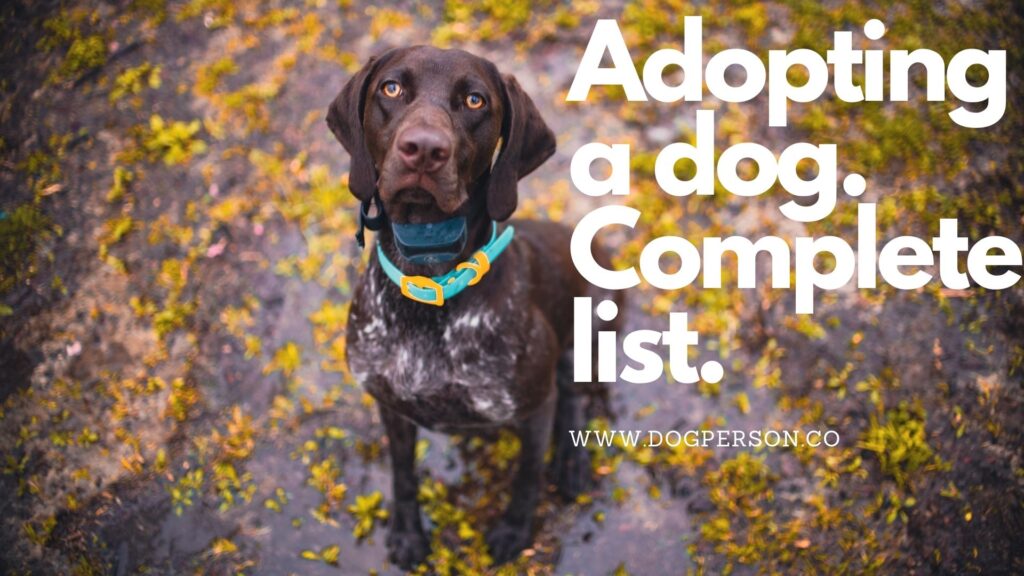 What should I buy for my GSP pup?
When you are waiting for your pup to arrive you'll need to make sure you have everything. Here are the products you should buy for your new GSP pup before its arrival.
Food
German Shorthaired Pointer is an active dog and will need high-quality food for its nutritional needs. You will need to consult a veterinarian and decide on the food according to your GSP age and activity level.

Most shelters will send the dog with a little food that your puppy is used to eating. In my case, my shorthaired pointer came with a bag of Hills Science Diet.

After a couple of days, I noticed his stool was loose and eventually changed to Acana Red Meat Formula Grain-Free Dry Dog Food from my local Feeder Pet Supply.

After the change, his stool and coat greatly improved. Happy tummy, happy dog!
Toys
GSP dogs are very active pups and get easily bored. If are not physically and intellectually stimulated, your new GSP can get very destructive around the house. 
You will quickly notice them start chewing almost any item on sight.
Items like shoes, furniture, tables, and curtains are a fair game when GSP is bored. 
You need to keep them physically stimulated and also keep their minds stimulated with toys and games. Think a good game of hide and seek! 
My german shorthaired pointer rescue is a voracious chewer so I made a point of getting sturdy toys.
In my case, I went with a raw cow shin (after he decimated a couple of toys within a couple of hours).
Remember to get a good toy for a solid game of fetch and tag just before a walk. This is a great way to have a good time walking on the leash.
I also found deer antlers and bison horns to be a great alternative. 
Leash and collar
You will need a sturdy leash and collar for your new dog. Your pointer will need walks which means a leash and a collar is a must.
Your local pet store would be the best resource for recommending the right leash and collar size for your dog. 
Since my german shorthaired pointer rescue was new to collars and leashes I went with a no slip martingale collar.
Crate
As for the crate I went with a regular chicken wire crate. Since my pup was not crate trained it was an easy transition for him.

Being able to see me through the crate was a much better experience.

I was also able to hang things kong filled with treats on the crate which reinforced it to be a "rewarding" place. 
By the second week, he was completely comfortable going into a crate without a treat. I was able to leave him in the crate for up to 3-4 hrs on occasions. 
Sleeping mat
Your new rescue dog will need a comfortable place to sleep or take a nap.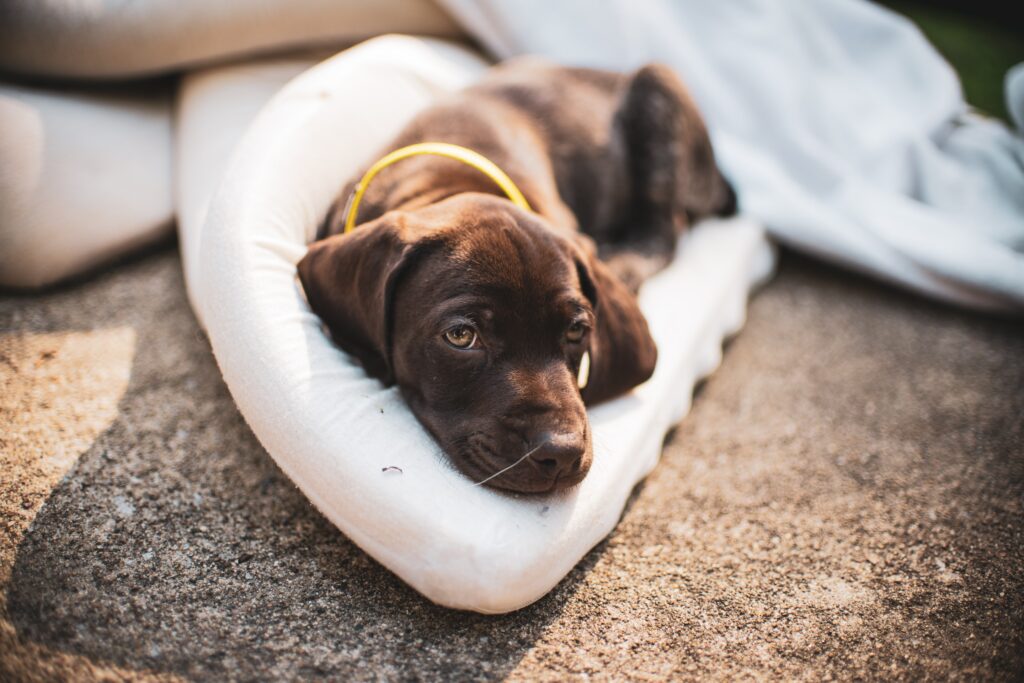 I picked a comfortable mat for him so he didn't have to sleep on hardwood floors which can be hard on joints. 
Food and water bowls
Your fur baby will need to eat which means you need to have high-quality bowls for water and food. I started with anti-slip bowls which I purchased from Walmart.
These turned out to be a good choice because my german shorthaired pointer loves to take any opportunity to move the bowls.
Pet insurance
You will definitely need a care plan for your rescue dog. If you are getting your gsp from a shelter might come with a temporary and limited care plan.
Fortunately, my veterinarian hospital has an in-house pet plan that covers all the preventive care, emergency, and major surgeries if they were ever needed.
You will need to check with your local veterinarian if they carry pet care plans that fit your needs.
Veterinarian doctor appointment
Your dog will need an appointment with your local vet to make sure your pup is healthy and up to date on all its shots.
In most cases, you need to set up an appointment way in advance to make sure you secure a spot as many vet clinics are busy.
Conclusion…
Bringing home your new german shorthaired pointer is an exciting experience.
Make sure you have all the items mentioned above, it would make for a smoother transition.
Best wishes on your new addition.
Did you find this article helpful?