When Do GSP Calm Down? 12 Steps To Calm Down Your GSP.
A GSP will come down at around the age of 2 years of age. At around six months old, they start acting like toddlers. They want attention, they cry when left alone, they throw tantrums, and they become destructive.
German shorthaired pointers are a great breed of dog. They make wonderful pets and can be very energetic. However, they do have their moments when they calm down.
When do GSP calm down? A GSP will calm down at around the age of 2 years of age. At around six months old, they start acting like toddlers. They want attention, they cry when left alone, they throw tantrums, and they become destructive. This is called the terrible twos. And while it doesn't happen overnight, it does usually take about two years for a young GSP to grow out of this phase.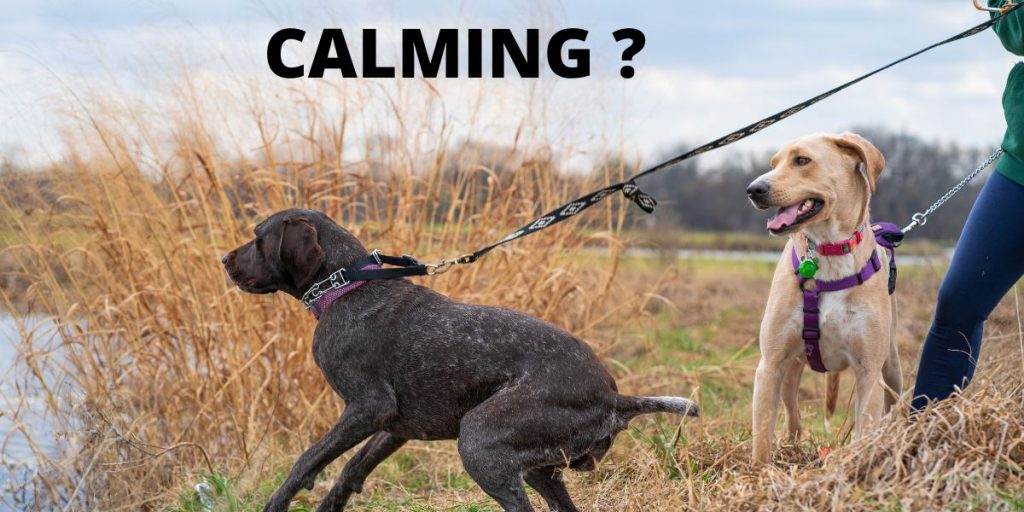 However, even then, your do will continue to need daily exercise, training, and mental stimulation for a healthier life.
As a result, it is important to exercise and train your pooch regularly. There are several ways to do this. One method involves playing fetch with your dog. Another technique entails taking him to a park where he can run freely. You could also try walking your pet along a leash. Also, you could use agility equipment to teach him how to perform tricks
Why Is Your German Shorthaired Pointer Hyper?
The first step to understanding how to make your German Shorthair Pointer less hyper (calm down!) is to know exactly where this hyperactivity stems from.
A German Shorthaired Pointers' excess energy comes directly from its original purpose: hunting and tracking down wounded animals. This explains why it is always active both physiologically and mentally and usually ready for action.
Aside from the pointer's genetic makeup, several factors, including breeding, training, education, and socialization contribute to the hyperactivity.
1: Take Them on Long Walks or Runs
A German Shorthaired Pointer needs about an hour of physical activity per day. This includes walks, jogging, playing fetch, or agility training. This is one of the best ways to tire out a German shorthaired pointer puppy.
Not only will they be getting some physical exercise, but they'll also be spending time outdoors and putting their noses to work by sniffing different scents. This is a great way to help them get used to being outside and in new surroundings.
If you live in an area where there isn't much access to outdoor space, try taking your dog to a local park or recreation center. There are usually dogs allowed inside, and he'll enjoy running around in a safe environment.
You can also take your dog to a lake or swimming pool for an hour long swim. Another good activity for your dog's high energy level is a long bike ride.
2: Give Them Some Mental Stimulation
German shorthaired pointers are intelligent dogs, so providing them with mental stimulation can help them calm down. This could include playing fetch, going on walks, or playing with their toys.
Lack of stimulation can lead to boredom and many dogs become bored and restless. This causes a lot of problems like destructive behaviors, chewing, barking, digging, and jumping. Every do needs to have good mental exercise to make sure their needs are met.
You can incorporate puzzle toys (for good mental exercise) and nose work into your GSP daily routine. It will keep him happy and engaged, more likely to follow your lead and command.
3: Create a calm safe space for your dog
When your pointer is too excited or overreacting, it can be helpful to have space (reference point) for him to go and calm down.
This way he won't feel so exposed and he can calm down more quickly that way.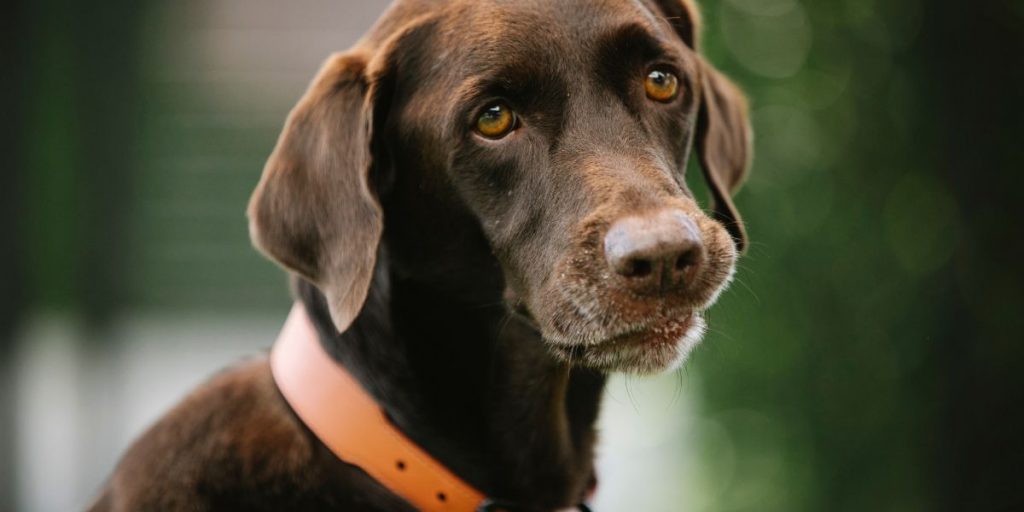 It can be a crate covered with a blanket, raised dog bed, or just a sleeping mat.
On command, you will ask your pup to go and relax (this will have to be part of the consistent training).
Eventually, your dog will voluntarily go to its reference point when it feels overwhelmed or overly excited.
4: Play Frisbee or fetch with them
German shorthaired pointers are natural athletes and love playing fetch or Frisbee.
This is a great way to tire them out and keep them amused but help deal with their boundless natural energy.
This is an excellent activity, especially before the daily walks. Helps with good leash manners, reactivity, and overall calmness.
5: Go for Runs in the Park
Another great way to tire out your German shorthaired pointer puppy is to go for runs in the park.
This will help them drain away boundless energy. Because of the german shorthaired pointer's boundless energy, fast paced exercise will help to tire them.
Most parks will provide a great space for free running and galloping which most dogs enjoy.
6: Throw a Ball or Two for Them
German shorthaired pointers love playing fetch, so throwing a ball or two for them can also help keep them amused. Just like a freebie, a ball creates both physical and mental challenges for your GSP. They will need to track while chasing which mimics their natural hunting behavior.
7: Give Them Lots of Tuggy Toys to Play With
German shorthaired pointers are playful dogs, so providing them with lots of different types of tuggy toys can keep them amused and out of mischief. A good game of tug will wear out your dog but also bring the two of you much closer.
8: Set Up A Puzzle Or Hide-A-Squirrel Game
When your German shorthaired pointer puppy is bored or needs some mental stimulation, set up a puzzle or hide-a-squirrel game for them.
This will keep them occupied and out of trouble. In your training sessions, you can hide several treats around your yard and allow your pointer to search and get rewarded.
9: Socialization with other dogs and people
German shorthaired pointers are naturally friendly dogs, so spending time with other dogs and people will help them socialize and learn how to behave. Good socialization builds the confidence of your dog and helps them stay calm in stressful situations.
10: Get Them Involved In Agility Training or Flying Discs
This will help develop their skills and help them learn how to use them in appropriate situations.
Proper agility training will result in a calm pointer. The energetic pointer will greatly benefit from agility training to get rid of any excess energy or anxiousness.
11: Proper Recovery and Nutrition
Hyperactivity is one of the most common behavioral problems in dogs. It affects up to 15% of dogs. There are many factors that contribute to it including genetics, environment, nutrition, and physical health.
Your dog's digestion, sleep patterns, and even brain activity affect his hyperactive behavior.
When he eats well, sleeps enough, and gets plenty of exercises, his body works better and he becomes less active. Dogs do best when they feel happy and secure in their environments.
12: See A Veterinary
If your dog is getting lots of exercise but has been acting out, the vet will try to figure out what triggered the behavior.
Is it boredom? Anxiety? Frustration? Separation anxiety. The vet may perform any number of tests to determine if there are underlying medical conditions causing the problem.
Conclusion
These are some great tips for how to tire out your German shorthaired pointer pup. It will take time and patience, but it is definitely worth it. Remember, proper diet, rest, and consistent training must be part of your dog's daily exercise routine.
When do German Shorthaired Pointers typically calm down?
German Shorthaired Pointers usually start to calm down as they move out of their puppy stage and into adulthood, typically around 2-3 years old. However, this breed is known for its high energy levels and may remain quite active even as they get older.
Are German Shorthaired Pointers always high energy?
While German Shorthaired Pointers are known for their high energy levels, they can also have calm moments, especially after they've had a good amount of exercise.
What can I do to help my German Shorthaired Pointer calm down?
Providing plenty of physical exercises and mental stimulation can help a German Shorthaired Pointer burn off energy and become calmer. Training, interactive toys, and regular playtime can all help.
Does training help German Shorthaired Pointers to calm down?
Yes, consistent training can provide mental stimulation for German Shorthaired Pointers, which can help them to feel more relaxed and calm. Training should ideally be started from a young age.
What types of activities can help a German Shorthaired Pointer burn off energy?
German Shorthaired Pointers, being an active and intelligent breed, enjoy activities such as running, swimming, fetch, agility training, and hunting games.
Are German Shorthaired Pointers more active than other breeds?
German Shorthaired Pointers are among the more active dog breeds, due to their breeding for hunting and tracking. However, individual activity levels can vary.
Will neutering or spaying my German Shorthaired Pointer make them calmer?
Neutering or spaying can sometimes reduce certain behaviors, but it's not a guarantee to make a German Shorthaired Pointer calmer. Training and exercise are usually more effective for managing energy levels.
Does age affect the energy levels of German Shorthaired Pointers?
Yes, like most breeds, German Shorthaired Pointers typically become less active and more calm as they age. However, they are generally more active than many other breeds throughout their lives.
Are German Shorthaired Pointers good for calm households?
Given their high energy levels, German Shorthaired Pointers may not be the best fit for very calm or sedentary households. They usually do best with active owners who can provide them with plenty of exercise and stimulation.
What should I do if my German Shorthaired Pointer never seems to calm down?
Absolutely consult with a vet or a professional dog trainer if your German Shorthaired Pointer appears overly active or has difficulty settling down.