Can dogs drink pond water? (Facts You Should Know)
It is a common question that we receive from pet owners. It's also a question we get asked by our customers at the store. The answer depends on the situation and how much ponds water your dog drink. If your dog drank very little pond water, then there's not much to worry about. However, if…
It is a common question that we receive from pet owners. It's also a question we get asked by our customers at the store.
The answer depends on the situation and how much ponds water your dog drink.
If your dog drank very little pond water, then there's not much to worry about.
However, if your dog drank a lot of pond water, you should take him to the vet for an exam and treatment.
So, Can dogs drink pond water?
Let's get more details…shall we?
Can a dog get sick drinking pond water?
Yes, a dog can get sick drinking pond water. The most common disease transmitted by drinking contaminated water is giardiasis. Other diseases that can be transmitted by drinking stagnant water include:
Cryptosporidiosis — A protozoan parasite that causes diarrhea in dogs
Cyclosporiasis — an intestinal parasite similar to giardiasis that can cause vomiting, weight loss, and diarrhea in dogs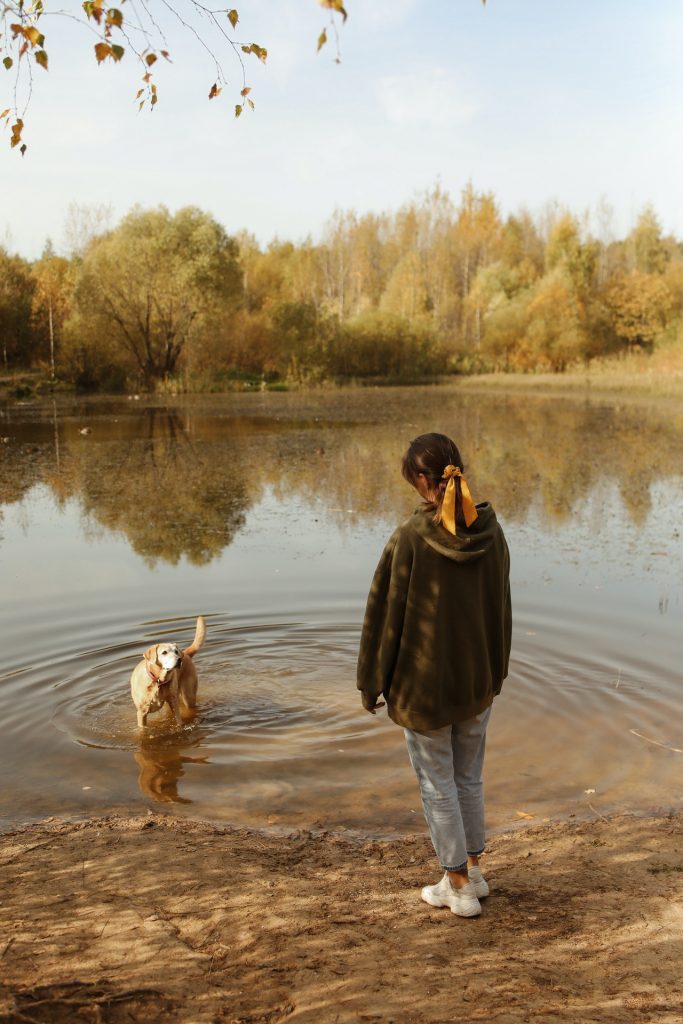 Some ponds may have blue-green algae growth, while others may not. If your dog drinks pond water with algae growth, he may get sick.
Algae are a type of plant that grows in permanent water. However, blue-green algae are not good for dogs because they contain toxins that can cause liver and kidney failure.
How do you know if the pond water is safe for dogs?
Pond water is safe for dogs if treated with a quality filter. Filters remove bacteria, fungi, and other contaminants that make pond water unsafe to drink.
The best way to know if your pond water is safe for drinking is to have it tested by a professional. The tests can be done by: A certified organic lab or a commercial lab that specializes in testing ponds and water quality.
If you do not want to pay for an expensive test, you can DIY it yourself by using a product called Pond Water Tester.
It may be able to tell you whether or not your pond water is safe for dogs, but it cannot give you accurate results because it does not test for every chemical that could be in your pond water.
Check the pH level of the water by putting a pH test strip to determine if the water has an alkaline or acidic pH level. If it is at a low pH level (less than 7), it is too acidic for your dog to drink safely. The ideal water pH level for your dog to drink is 7.
Should I let my dog drink from a pond?
It would help if you never let your dog drink from a pond. Many ponds and lakes have been polluted with chemicals, heavy metals like mercury, and radioactive isotopes, so if your dog drinks pond water, he could become very sick, or worse, liver failure.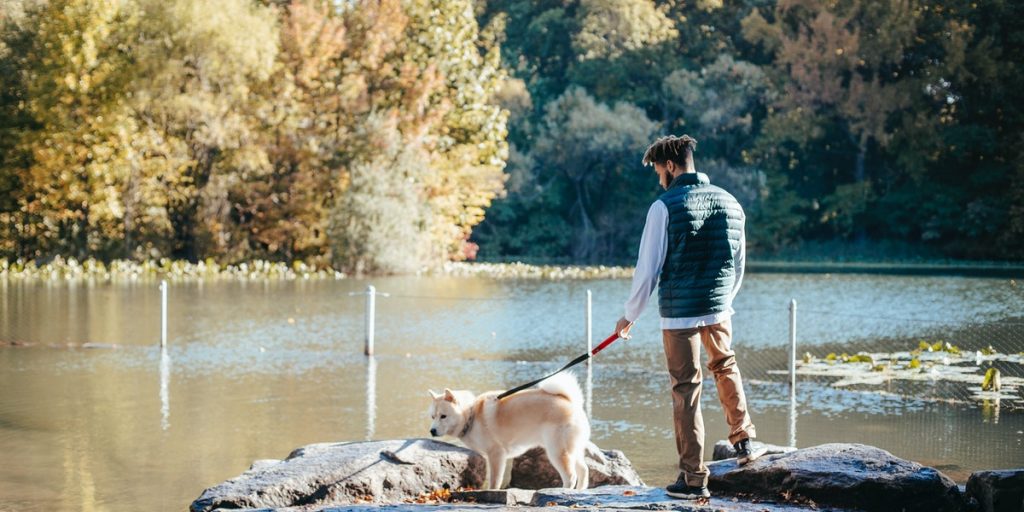 Ponds can contain all sorts of contaminants that you don't want your dog to ingest, including parasites and bacteria, toxic algae, and chemicals.
If your dog drinks from a pond or lake containing bacteria or other harmful microbes, he could get liver damage and possibly die. 
What can a dog get from drinking pond water?
If you have a pond or other body of standing water on your property, it's important to keep it clean.
Pond water can contain bacteria, parasites, and toxic algae, making dogs sick. Swimming in contaminated ponds could result in illness for your dog.
Some common illnesses that dogs can get from drinking pond water include Giardia, worms (such as tapeworms), parvovirus (a deadly intestinal virus), and cryptosporidium.
Ponds are also often contaminated by chemical pesticides and herbicides used by farmers on nearby land or even by household chemicals tossed into the pond by someone else.
Can dogs get Giardia from drinking pond water?
Giardia is a parasite found in ponds, lakes, and other bodies of water. The parasites are expelled in the feces of an infected animal and spread via soil or objects contaminated with the feces.
Because Giardia lives in the pond water, dogs can contract it through drinking pond water or swimming in contaminated ponds (or lakes). Giardiasis causes diarrhea, vomiting, and weight loss.
It is a common source of waterborne illness in dogs, especially puppies under one year old who drink from puddles at dog parks or play with other dogs that come out of ponds.
Can dogs get worms from lake water?
Yes, dogs can get worms from drinking lake water. Dogs are more likely to get tapeworms, roundworms, hookworms, and whipworms.
Dogs can become infected when they drink or lick water containing the larvae of tapeworms or roundworms — especially if they've eaten or drank something that contains infective larvae — which then enter the dog's body through the mouth.
The most common type of Roundworm infection in dogs is known as "heartworm." The heartworm may be contracted by swallowing contaminated pond water.
Can dogs get Parvo from lake water?
The answer is yes, dogs can get parvovirus from lake water. Canine Parvovirus is a highly contagious type of vaccine-preventable disease that affects dogs. It's transmitted through contact with feces or vomit. It's also possible for a dog to acquire parvovirus by drinking contaminated lake water.
The virus causes diarrhea and vomiting in dogs and can be fatal if left untreated.
You should also keep your dog away from fresh droppings since they could contain viruses.
The virus can be spread on hands and clothing, shoes, toys, and other objects that have been contaminated with dog and cat feces.
How to keep the dog from drinking pond water
The easiest way to keep your dog from drinking pond water is not to let them drink it.
If you're near a body of water and want to head home, ensure your dog is on a leash and can't get any closer than six feet away from the edge.
If your dog somehow gets water on their paws or fur, immediately wash it off with soap and warm water (no shampoo). Then clean their feet with a damp cloth every time they go outside so that no dirt or mud has time to build up there.
Another thing you need to do is ensure he has been vaccinated against all diseases before taking him anywhere near any body of water where there might be disease germs floating around in it like mosquitoes and bacteria. You can also apply flea sprays and Anthelmintics drugs regularly.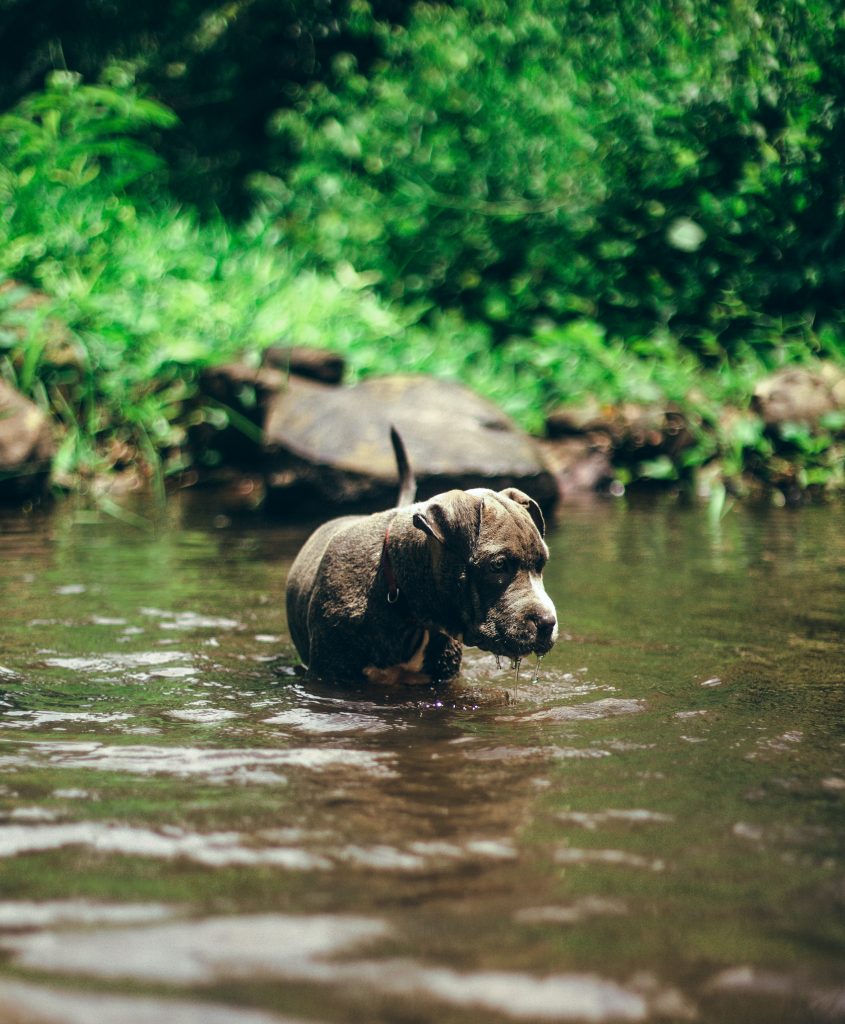 Make sure your dog has plenty of access to clean water at all times, whether through a fenced yard or multiple access points around the house.
How do you know if a pond has toxic algae?
There are a few ways to know if your pond has toxic algae. First, you should be able to see the algae in the water.
It should also be green in color and slimy to the touch. It is toxic algae if you're looking for something like blue, green blooming foam or mat on the water surface.
Dead fish – if you see a large number of dead fish around the pond, it's likely that toxic algae are present.
What do you do if your dog drinks pond water?
If your dog drinks pond water, it's important to know the signs of poisoning. Some dogs may not react at all, but others will suffer serious health problems.
Seek veterinary care immediately if you suspect that your dog has been showing stomach upsets and diarrhea by drinking pond water.
You should also keep your dog away from ponds until you get advice from a vet about its condition.
Conclusion
Water is essential for dogs, but it's also important to keep them away from ponds, lakes, and other bodies of water that might contain parasites or other health risks.
If your dogs drink pond water, monitor their behavior afterward and seek medical attention if anything seems amiss.
Your dog could get sick or even die from drinking contaminated water if left unchecked. Your dog should always have access to clean fresh water.