Do Labs Have Webbed Feet? (Facts You Didn't Know)
Labrador Retrievers often top the list of most popular dogs amongst all dog breeds. People love labs for many reasons, from their superior intelligence to their spirited energy. This breed of dog is very athletic, and they have long been used as a companion for hunting and even fishing. The Labradors ability to efficiently hunt…
Labrador Retrievers often top the list of most popular dogs amongst all dog breeds. People love labs for many reasons, from their superior intelligence to their spirited energy.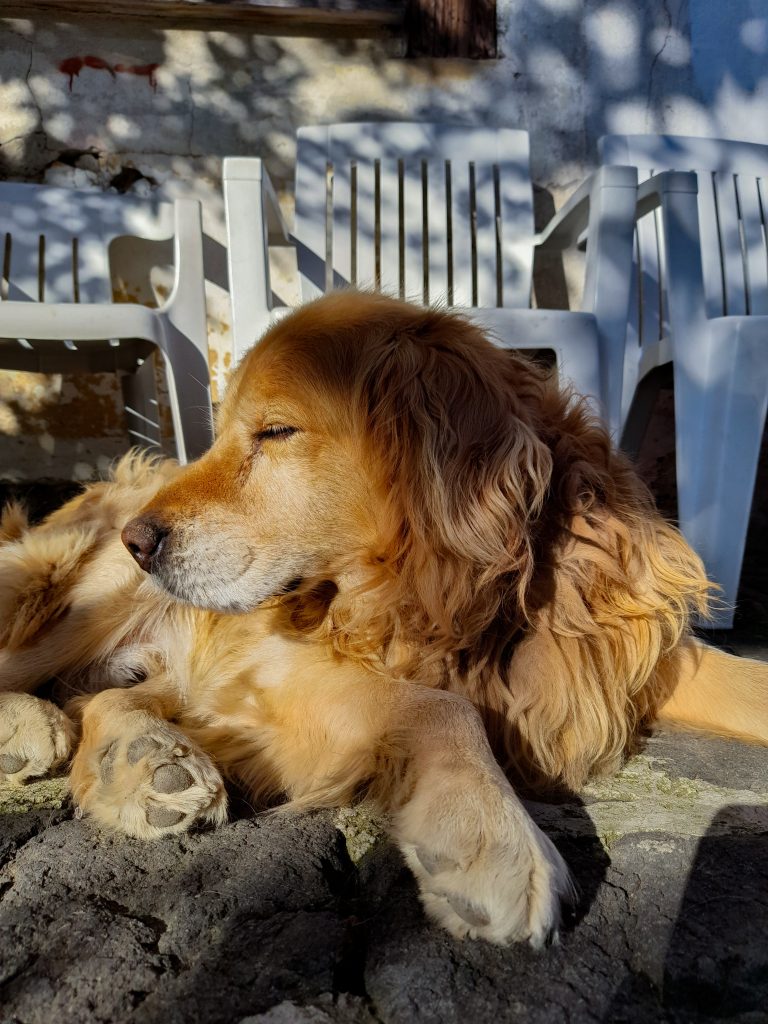 This breed of dog is very athletic, and they have long been used as a companion for hunting and even fishing. The Labradors ability to efficiently hunt and swim come in part from their webbed feet.
So, why do labs have webbed feet? The webbing on the Labrador's paws provides the dog with many advantages.
Keep reading to find out more about Labradors and their webbed paws.
Let's jump in..
Do Labradors Have Webbed Paws?
Labradors are a type of water dog, and they are born with webbed feet. This webbing allows Labradors to easily navigate through several types of terrain, including mud, water, sand, and snow. Due to this, Labradors often have the innate ability to swim from birth.
Some Labradors may not have webbing in the paws. This is not too common and is typically the result of a birth defect.
If you notice your dog is lacking webbing in their paw, you can always ask your veterinarian about it.
A Labrador that does not have webbing will be totally fine, although it may affect their ability to swim.
Why do Labradors Retrievers Have Webbed Feet?
Labrador Retrievers are a British breed of retriever dogs. Labs were originally bred (selective breeding) from imported fishing dogs native to Newfoundland, Canada.
Newfoundland is an island that is East of Quebec and North-West of the Atlantic Ocean.
Being native to waterlocked land, this breed developed webbing to become strong swimmers.
Though the webbing improves their performance on land as well.
Due to these qualities, the Labrador Retriever has a history of being a working dog.
For decades, hunters and fishermen trained labs to aid them in catching prey.
Their webbed feet provided them with versatile skills they could use to quickly catch prey both on land and in water.
The webbed paws of labs benefit them in many ways. The webbing allows them to move quickly over rough and uneven landscapes.
Webbed feet act as an extra grip in muddy, wet, or sandy environments. The Labradors' webbing also provides stability as they walk or run.
What do a Labs Webbed Paws Look Like?
The webbing that Labrador Retrievers have can appear hidden when their paw is relaxed.
The webbing in paws appears as soft, thin membranes that connect one toe to the next.
While moving, the Labradors toes will spread, and the webbing expands to create a broad surface.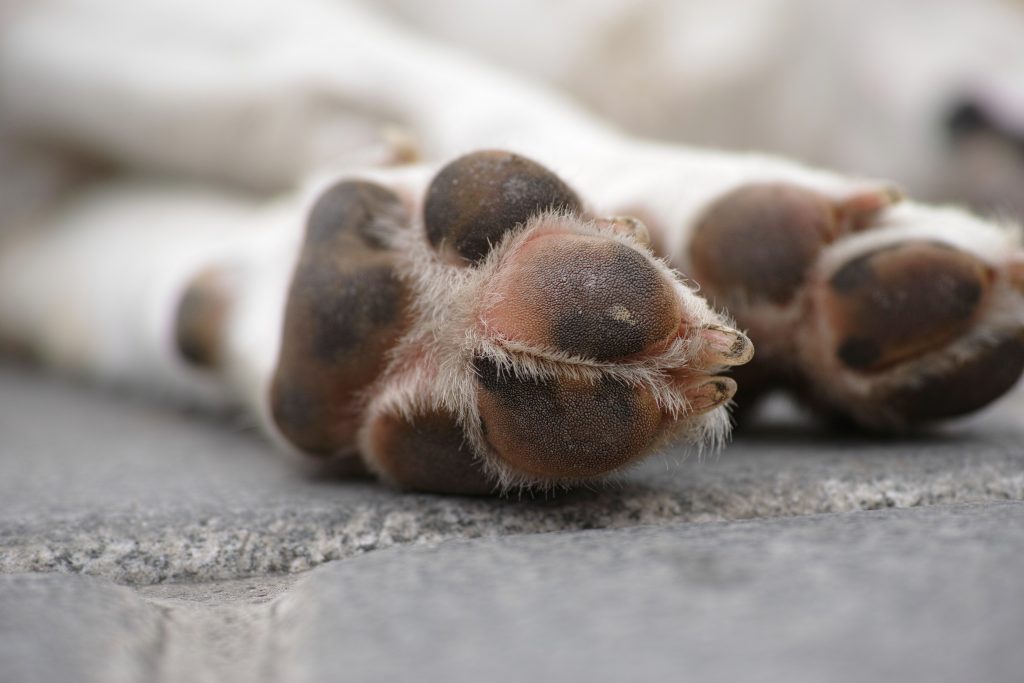 This effect gives them the ability to push and pull water while swimming, similar to a duck. It also allows them to easily move through mud and snow.
The webbing will usually be a darker color than the rest of your dog's skin.
There is often a thinner layer of fur on the webbing compared to that on the rest of the body.
The length of the webbing between the toes may vary between dogs, and some may be shorter or longer than others.
Do Labradors Feet Make Them Swimmers?
Labrador Retrievers are excellent at swimming. This is partially due to their webbed feet.
They are also physically strong and have incredible endurance. Hence, they can swim in lakes, ponds, pools, and other bodies of water for up to 30 minutes.
Being a type of water dog, Labradors also have other features that aid in their swimming capabilities.
For example, their fur is water repellent (waterproof coat). Their double coat allows them to swim easily without being weighed down from a soaked coat.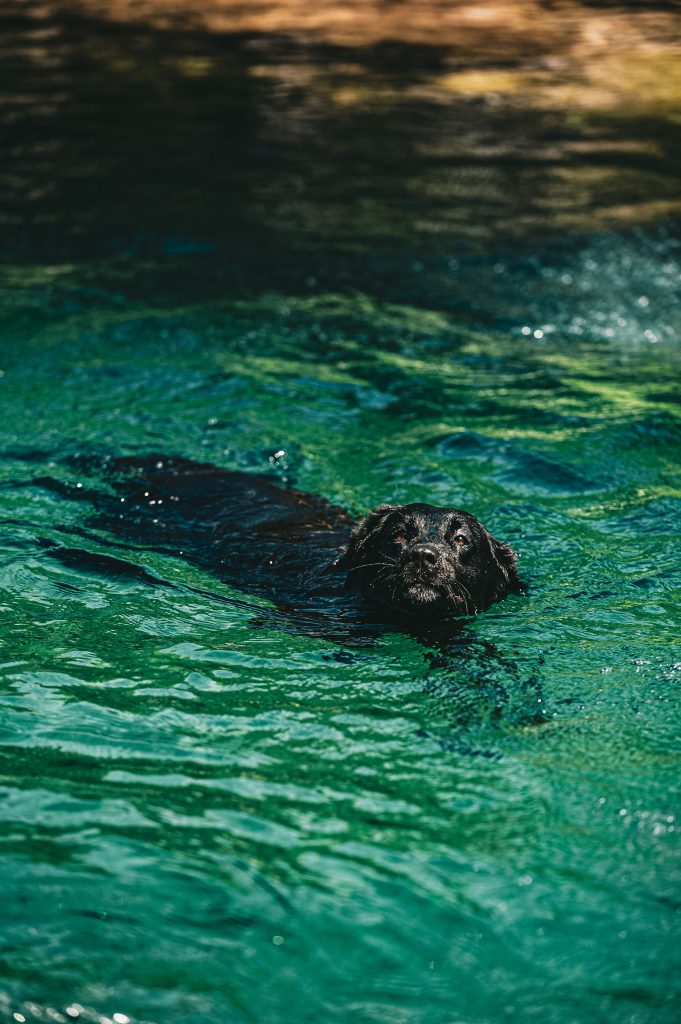 Labradors also have thick tails, similar to that of an otter. These strong tails can be used like a rudder as they swim.
Labradors also have long and muscular legs that move powerfully through the water.
These characteristics truly made them a great choice to work alongside fishermen.
Do Labrador retrievers love playing in the water?

While many Labradors retrievers love to play in the water, that doesn't mean that every lab does.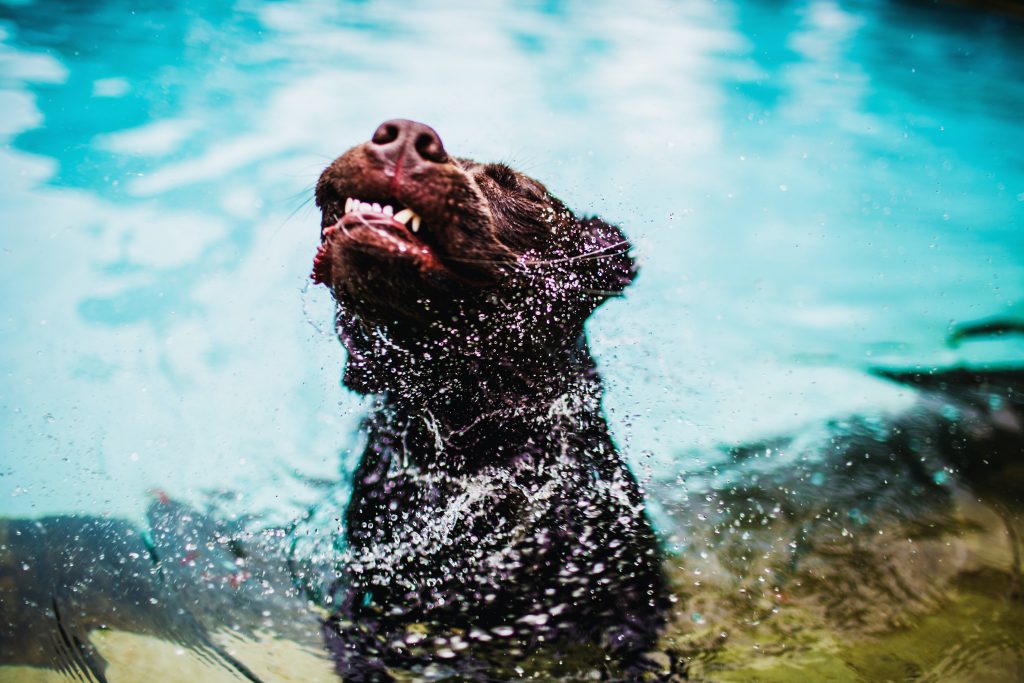 Some Labrador Retrievers have a fear of water and will feel anxious when swimming.
Additionally, if a labrador retriever has smaller webbing, it may be a less effective swimmer.
Labs that are overweight or obese may not easily stay afloat in water, even with the webbing.
It is always best to ensure that your Labrador Retriever is healthy and enjoys swimming before bringing them into the water.
Webbed feet alone do not make a dog good at swimming. There are other important components that affect a dog's ability to swim.
How to Care for Your Labs Paws
Labrador Retrievers, like many dogs, will often clean their paws themselves.
However, it is a good idea to check their feet periodically for either dirt or injury.
If you notice your Labrador is paying more attention to a particular paw than usual it is usually a sign they may have a cut or something stuck in their foot.
Apply soft pressure to your lab's toes to expose the webbing
Applying soft pressure to your lab's paw will spread the toes and expose the webbing.
From there, you can check for any debris or dirt that may be stuck in between.
If necessary, find a clean and soft cloth to dampen and gently wipe any dirt away.
Can Labrador Retrievers webbing get injured?
Although Labrador Retrievers do have strong webbing on their paws, they do still experience injury.
It is best to have the items you need to care for your lab on hand if they do get hurt.
Disinfectant, clean cloths, and gauze can be used if you need to treat a hurt paw. An unattended injury might eventually turn into an effection, called an abscess.
Clean your Labradors' paw with the wet cloth first, and then apply disinfectant to the wound.
Wrap the gauze or bandage around your lab's paw. Make sure the bandage is securely wrapped around their foot, but that it does not squeeze tightly enough to cut off circulation.
If your Labrador has a cut that is more than an inch deep, we recommend taking them to the veterinarian.
After treatment, the injured paw should stop bleeding. If your Labrador continues to bleed or seems uncomfortable, don't hesitate to bring them to the vet.
Are the Labradors the Only Dog Breed with Webbed Feet?
Labrador Retrievers are certainly not the only dog with webbed feet. In fact, almost all dog breeds have webbed paws. However, different breeds will have different amounts of webbing.
Some dog breeds, such as Bulldogs, have very short and small webbing. In this instance, it cannot usually be seen within the paw.
Water dogs have adapted to swimming in the water and therefore will have the most prominent webbing.
Another factor in the size of webbing is the age of the dog. As the dog grows, so do its paws. However, the webbing does grow with the dog.
This means that over time, the webbing on some dogs may recede and become less effective while swimming.
Water dogs will typically maintain the length of their webbing even as they age. The amount of webbing in a dog's paw will directly affect its ability to swim. However, some dogs may be poor swimmers even with their webbing.
Here is the list of more dogs with webbed feet
Newfoundlands
Poodles
Portuguese Water Dog
American Water Spaniel
German Wire-Haired Pointer
German Short-Haired Pointer
Dachshund
Weimaraner
Otterhound
Chesapeake Bay Retriever
Irish Water Spaniel
In Conclusion
Labrador Retrievers are an exceptional dog breed with prominent webbing in their paws.
Their webbed feet are a result of being bred from fishing dogs. The Labrador Retrievers' extended webbing is an important factor in their ability to swim.
Webbing also enhances their proficiency as hunting dogs. Your Labradors' webbed feet do not require extensive care but should be checked from time to time.
While many dogs have webbed feet, many do not have webbing as distinctive and strong as Labradors.