Why Are My Dog's Balls Black? Solved 2023
Why Are My Dog's Balls Black? Dog owners may sometimes notice that their pet's testicles appear black or have changed color, leading to concerns about their canine's health. Although there are several reasons why a dog's testicles might appear darker, not all of these causes are harmful or necessarily require immediate attention. Let's answer the…
Why Are My Dog's Balls Black? Dog owners may sometimes notice that their pet's testicles appear black or have changed color, leading to concerns about their canine's health.
Although there are several reasons why a dog's testicles might appear darker, not all of these causes are harmful or necessarily require immediate attention.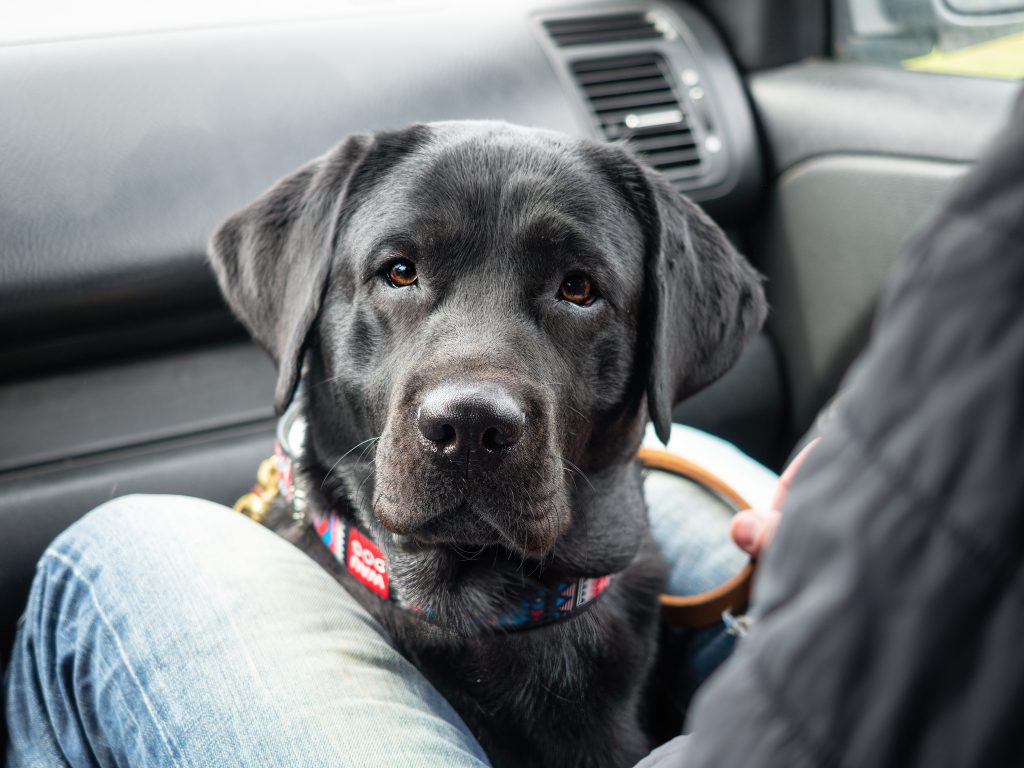 Let's answer the why are my dog's balls black
Factors such as genetics, aging, and injuries can contribute to changes in color, so it is important to understand the various scenarios before taking any action.
Genetics may play a significant role in a dog's testicle color, as black or brown balls are common in dogs and can be inherited from their parents or grandparents.
In addition to genetics, the natural aging process can impact the color of a dog's testicles. As they age, dogs may experience increased melanin production, which can lead to darker skin and testicles.
Apart from these benign reasons for a dog's testicles changing color, there are cases where it is necessary for dog owners to take action.
Bruising or injuries might cause sudden darkening, and it is crucial to inspect the area for scrapes, cuts, or punctures. In these situations, identifying and addressing any underlying cause is essential for the dog's well-being.
Common Causes of Black Testicles in Dogs
Testicular Torsion
Testicular torsion is a painful and potentially serious condition in which a dog's testicle becomes twisted along its cord.
This can cause discoloration, including blackening of the dog's testicles. It often requires immediate veterinary attention, as the reduced blood flow can lead to tissue death and permanent damage.
Testicular Cancer
Testicular cancer is another possible reason for black testicles in dogs. Tumors can cause changes in the appearance and color of a dog's testicles, leading them to appear darker or black.
Some dog breeds are more prone to developing testicular cancer, and adult dogs are more commonly affected by this condition.
Early detection is crucial, so regular checkups and monitoring are essential for maintaining your dog's health.
Skin Infection
Skin infections can also cause a dog's testicles to turn black. This may happen due to bacterial or fungal infections that affect the skin around the scrotum.
In such cases, the infection might cause inflammation, redness, or even a change in the color of the testicles.
Addressing the skin infection with proper treatment will typically resolve the discoloration and help prevent further complications.
Color Change Due to Age
Lastly, a natural color change due to age can be a cause of black or darker-colored testicles in dogs.
As dogs grow older, the skin on their scrotum can darken, sometimes causing their testicles to appear blackish.
This is usually a normal and harmless change that occurs in many dog breeds, and it does not necessarily indicate any underlying health issues.
Allergic Reaction
Allergic reactions could lead to a color change in a dog's testicles as they often cause inflammation and irritation in the affected area.
When a dog is exposed to an allergen, whether it be from food, environment, or grooming products, the body's immune response can result in symptoms like skin redness, itching, and, in more severe cases, blackened testicles due to hyperpigmentation.
Fungal and Bacterial Infections
Fungal and bacterial infections can also cause a dog's testicles to appear black. The change in color may happen rapidly as the pathogen enters the animal's body and affects the scrotal area.
Fungal, viral, and bacterial infections are common causes of darkened testicles, and they often require prompt medical intervention to address the underlying issue and prevent further complications (source).
Diagnosis and Treatment
Seeking Professional Help
If you notice your dog's testicles have turned black, it is essential to consult a veterinarian for a proper diagnosis. Possible causes for this change in color may include testicular melanosis, a benign condition, or age-related changes. A vet will examine your dog, ask about any other symptoms, and may perform tests to determine the root cause of the issue.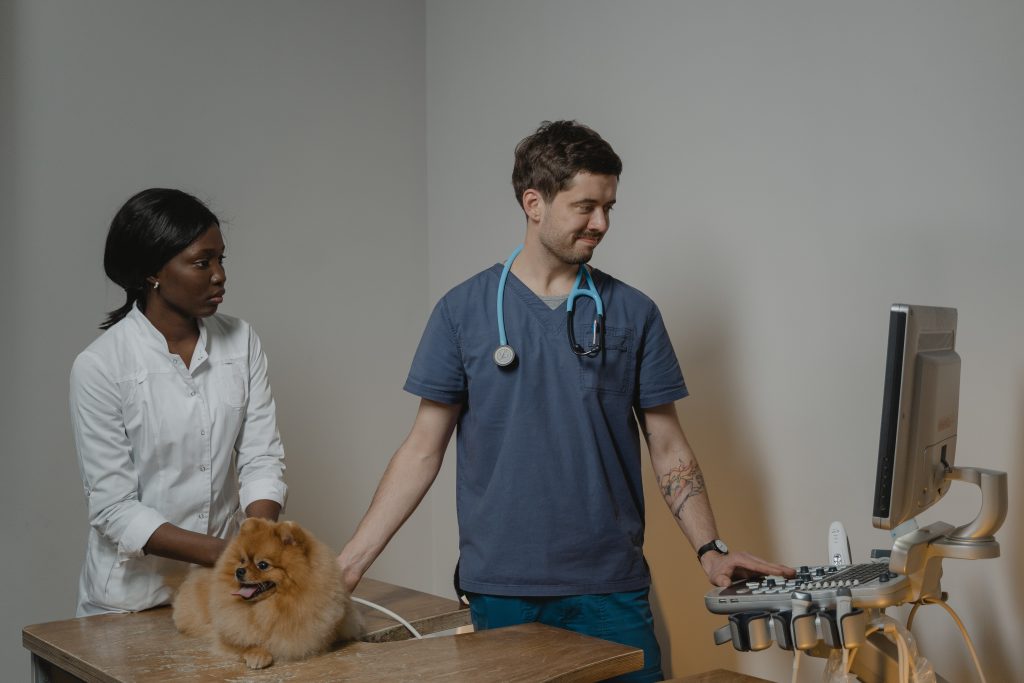 Immediate Measures to Alleviate Discomfort
In the meantime, if your dog appears to be in discomfort, there are some steps you can take to provide relief. One option is to apply a gentle moisturizer like coconut oil or Vaseline to the affected area and monitor their status.
This can help alleviate potential dryness that may be contributing to the discoloration and discomfort. Additionally, make sure your dog is comfortable in their environment with access to shade, cool water, and appropriate resting areas.
Monitoring Recovery After Treatment
Once the veterinarian has diagnosed the cause of your dog's black testicles and proposed a treatment plan, it is essential to monitor their recovery.
Follow any prescribed treatment instructions closely and pay attention to your dog's comfort and hygiene levels.
Regularly check the affected area for signs of improvement, redness, or swelling, and never hesitate to contact your veterinarian if you notice any complications or if your dog's condition does not improve.
By closely monitoring their progress, you can ensure a timely recovery and the best possible outcome for your furry friend.
Conclusion
The most common causes of black testicles in dogs can include testicular torsion, testicular cancer, skin infections, and color changes related to aging. Understanding these possible reasons can help dog owners monitor their pet's health and seek veterinary care if needed.
Is it normal for dogs balls to be black after neuter?
Yes, it can be normal for a dog's scrotum to darken or turn black after neutering, especially as part of the healing process. The discoloration could be due to bruising or a reaction to the surgical procedure.
How do I know if my dog has an infection in his balls?
There are several signs you might observe. These symptoms can also suggest other issues, so it's important to seek veterinary care if your dog shows any of the following:
Swelling or enlargement of one or both testicles.
Redness or discoloration of the scrotum.
Pain or discomfort when the area is touched.
Lethargy or depression.
Loss of appetite.
Fever.
Abnormal discharge from the penis.
Frequent licking of the scrotal area.
Difficulty urinating or defecating due to swelling.
Changes in the dog's gait due to discomfort or swelling.
Can dogs balls get infected?
Yes, dogs can get infections in their testicles, a condition known as orchitis. Symptoms can include swelling, redness, pain, fever, abnormal discharge, frequent licking of the area, and changes in behavior or appetite. If you notice any of these signs, seek veterinary care immediately.